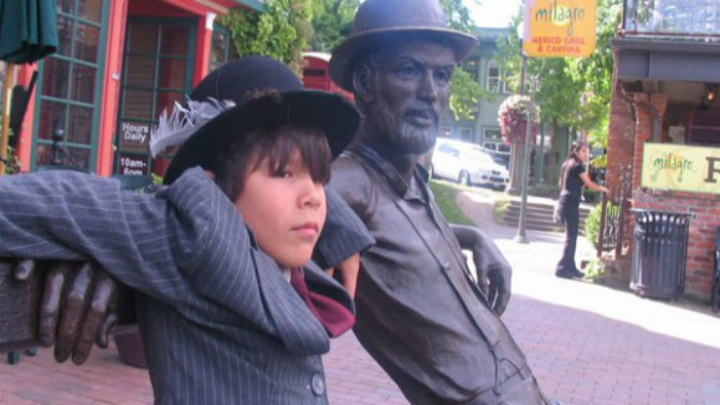 A couple days ago, I saw Karina Cooper tweet about calling on all members of the steampunk community for help with a cause near and dear to her. While I've never been to any conventions or made my own costume, The Exile's Violin is steampunk, so I checked out her post.
That's where I was made aware of the Fantastical Mr. Flip's Carnival of Wonders and Curiosities. It's a "festival to celebrate all the 'local'—which is to say, from Vancouver, BC to Portland, OR—steampunk-flavored vendors, creators, authors, and musicians that are here in our own backyard" in honor of Flip, a ten-year-old member of the steampunk community who tragically passed away last year.
So where do you (and I) come in? In order to put on Mr. Flip's Carnival again this year, the organizers need donations. They're going to start an Indiegogo campaign and that's why they're calling on all steampunk authors, producers, jewelry makers, gadgeteers, crafters, costume-makers, etc. to donate whatever they can ("personalized haikus, and move upward to art pieces, commissioned art requests, books, CDs of steampunk and steampunk-flavored musicians, and so on") to be perks for the fundraising campaign.
It's a great cause, so I encourage you to donate whatever you can! And if you're not an author or cool thing-maker, then look for the upcoming Indiegogo campaign and send even just a couple of dollars its way. Every little bit helps!